Associates

Dr. Mario Marrone has a close working relationship with colleagues and, after an initial assessment, in some cases he may be able to make an appropriate referral to another psychotherapist who speaks English and Spanish.
Juan José Martínez Ibáñez
Is a clinical psychologist, psychoanalyst and relational psychotherapist.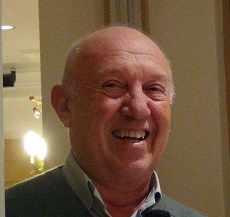 He is a member of the Spanish Society of Psychoanalysis, is guest member of the British Psychoanalytical Society and member of the International Psychoanalytical Association. He is member of the International Attachment Network. He created and directs the Giralda Psychotherapy Center in Seville (Spain), partner institution of the Institute of Relational Psychotherapy (Madrid). www.centrodepsicoterapiagiralda.com
He is also full member of the Institute of Relational Psychotherapy and member of IARPP (International Association for Psychoanalysis and Psychotherapy). He is Professor of the Master in Relational Psychotherapy. He has presented papers at various international psychoanalytic conferences and has published articles in different journals of psychoanalysis. He is author of the book The two ages of mind: vicissitudes of mental functioning. It has evolved from the mainstream of psychoanalysis to relational psychoanalysis, integrating the contributions of Bion, Bowlby and Fonagy.
To make an appointment, please send an email to: This email address is being protected from spambots. You need JavaScript enabled to view it.
His consulting room is at the Natural Health Centre in London, at 46 Theobalds Road, London, WC1X 8NW (Holborn).